We Are All Teachers Now
Learning With The World's Great Teachers
(Innovators)
We Are All Teachers Now—Learning With The World's Great Teachers (Innovators)
By Robert DiYanni, New York University
TABLE OF CONTENTS
Preface
Chapter 1        Galileo Galilei and Isaac Newton
Chapter 2        Benjamin Franklin and Frederick Douglass
Chapter 3        Charles Darwin and Albert Einstein
Chapter 4        Florence Nightingale and Clara Barton
Chapter 5        Elizabeth & Emily Blackwell and William Osler
Chapter 6        John Henry Newman and William James
Chapter 7        Virginia Woolf and James Joyce
Chapter 8        Nadia Boulanger and Andrés Segovia
Chapter 9        John Dewey and Maria Montessori
Chapter 10      Konstantin Stanislavsky and Uta Hagen
Chapter 11      Mahatma Gandhi and Martin Luther King, Jr.
Chapter 12      Lev Vygotsky and Ivan Illich
Chapter 13      Dorothea Lange and Frida Kahlo
Chapter 14      Shinichi Suzuki and Dorothy DeLay
Chapter 15      Ralph Ellison and James Baldwin
Chapter 16      Agnes de Mille and George Balanchine
Chapter 17      James Beard and Julia Child
Chapter 18      Sylvia Ashton-Warner and Paolo Freire
Chapter 19      Nelson Mandela and Desmond Tutu
Chapter 20      Vince Lombardi and Phil Jackson
Chapter 21      Grace Hopper and Steve Jobs
Chapter 22      I. M. Pei and Maya Lin
Chapter 23      Peter Drucker and Margaret Wheatley
Chapter 24      Richard Feynman and Edward Tufte
Chapter 25      Roger von Oech and Edward de Bono
Chapter 26      David Ogilvy and Jack Foster
Chapter 27      Stephen Sondheim and Andrew Lloyd Webber
Chapter 28      Philippe de Montebello and Laurence des Cars
Chapter 29      Martin Scorsese and Spike Lee
Chapter 30      Sal Kahn and George Lucas
Chapter 31      Frank Wilczek and Jennifer Doudna
Chapter 32      Henry Petroski and Jeanne Gang
Chapter 33      Ken Burns and Neil deGrasse Tyson
Chapter 34      Diane von Furstenberg and Tim Gunn
Chapter 35      Martha Stewart and Oprah Winfrey
Chapter 36      George Saunders and Mary Karr
Chapter 37      Bryan Stevenson and Saru Jayaraman
Chapter 38      Yo Yo Ma and Wynton Marsalis
Notes
Coda
Epilogue
Appendix
Preface
At some point in our lives, especially now in the Covid-19 era, we realize how we are all teachers, just as formerly we have all been students. In one manner or another we remain students all our lives, and, in some capacity, teachers as well—of family history, of local culture, of national and geo-politics, of religion, of business, of science, of sports, of human behavior, of a profession, of the arts, of the environment, of life itself in all its plenitude and variety.
You may instruct in a classroom or a boardroom, on a street or an athletic field, in an office, a conference room, a factory, a lab, at a kitchen or dining room table, on a family room couch—most likely in a number of these places. In various ways teaching and learning are happening every moment in actual and virtual spaces, and in hybrid venues. Teaching and learning never cease, though we may sometimes forget this fact. And so, this project speaks to us all as teachers and learners in these varied domains, however formal or informal our teaching and learning may be and however sporadically they may occur.
But just what do we mean by "teacher and "teaching?" As I have been suggesting, the concepts of teacher and teaching are protean; they assume many forms. A teacher is anyone who instructs another through example or experience, anyone who imparts knowledge, anyone who helps another develop a skill, talent, or capacity. A teacher helps others learn how to do things, from tying shoelaces to solving differential equations; from learning to walk and talk to riding a bike, flying a kite, cooking a meal, playing a musical instrument; navigating an app, drawing up a business plan; interpreting a chart, poem, or painting; preparing an architectural, engineering, or fashion design; evaluating a proposal or a belief system; coaching a team, raising a child, loving a partner, figuring out how to live a fulfilling life.
Teaching is the process of assisting the act of learning—facilitating that learning through demonstrating and explaining, showing and telling, guiding and enabling. As teachers we are interventionists; we intervene strategically to listen and question, explain and illustrate, model and evaluate. Through these and other methods we facilitate learning.
At its best, our teaching influences and inspires. Our interventions can have profound effects that shape and change lives, as teachers' interventions can endure for a lifetime.
The best kinds of teaching lead to more than any singular outcome; they lead, rather, to a broader set of skills, including, most importantly, learning how to do and make things; learning how to think for oneself.
Learning how to learn.
At their most successful, the best teachers enable those they teach to do without them, to no longer need them. The most effective teachers make themselves obsolete.
This work is for all who intervene in the lives of others, including professional educators—teachers, administrators, and other experts who have undergone training and, likely, certification; this work is for them, certainly. If you are a teacher or administrator; if you are a tutor, a mentor, a coach; a pundit, guru, or guide, this work is also for you.
But it's not for you only. And it's not for you in your professional capacity alone.
If you are a parent, this work is for you. As parents, we are our children's first and often most influential teachers. In this time of the Covid-19 pandemic, parents have been thrust into teaching in new and more comprehensive ways, expanding their teaching roles. Parents have also had their responsibilities increased as decision makers for their children's educational options, a role that has become unnervingly complex. Learning from great teachers and educational reformers can help all parents make better, more educationally sound decisions for their children. And for themselves, as well.
This work is for you, too, as a friend, because friends teach each other by word and by deed. Friends teach by example. And it's for you, finally, as teacher of yourself, as a continuing provider of your own experiences in learning.
Each of us can learn from the world's best teachers—past, present, and future. The most
important thing we learn from them may well be how to become better teachers and students ourselves, teachers of others and of ourselves, master teachers and master students both.
We teach as we are taught—as we have been taught. We become what our teachers make of us—all those teachers, ourselves included. Who teaches us, how we are taught, and what we learn from that teaching count immeasurably. They count because, to a large extent, we are what we learn and what we teach.
We become what we learn. We teach who we are.
And yet some of the teaching we may have endured was almost certainly bad teaching—inept teaching, ineffectual teaching, perhaps even immoral teaching. From our worst teachers we learn what not to do. From our best teachers, conversely, we learn both what to do and how. Our best teachers inspire as well as instruct; they encourage and motivate us. We learn from their ideas and their ideals, from their principles and their practices. We learn, too, from their character, from their lives, from their actions, from what they commit themselves to and what they stand for, as they teach by living example.
For these master teachers, I consider briefly why they taught—what motivated them—along with how they taught—their teaching methods and practices. I consider, too, something of what they taught, providing an exposition of key ideas and values, accompanied by brief excerpts from their sayings and writings.
Not all the work's figures devoted their lives to teaching, though many did. Some were educational reformers with minimal teaching experience; others developed philosophical and psychological perspectives, created practical teaching strategies, or formulated curricular designs with implications for educational policy and instructional practice. Still others used multiple technologies—television, film, websites, print and digital magazines, video games, and more to reach audiences of millions, as have Tim Gunn, Martha Stewart, Oprah Winfrey, Sal Khan, and George Lucas, for example.
Every chapter concludes with considerations about teaching and learning inspired by the world's best teachers. Most of those considerations summarize key teaching practices of the chapters' subjects—Florence Nightingale and Clara Barton, Grace Hopper and Steve Jobs, I. M. Pei and Maya Lin, James Beard and Julia Child, Vince Lombardi and Phil Jackson, Martin Scorsese and Spike Lee, Martha Stewart and Oprah Winfrey, to cite a few. Other chapters' teaching and learning considerations appear as imaginary dialogues between them—Virginia Woolf and James Joyce, Ralph Ellison and James Baldwin, Sylvia Ashton-Warner and Paolo Freire, Stephen Sondheim and Andrew Lloyd Webber, Sal Kahn and George Lucas, among many others.
The teaching and learning considerations I offer reflect my educational ideas refracted through the lenses of the world's great teachers. Throughout, ancient wisdom and modern pedagogical ideas coalesce in contemporary practice.
I have kept the chapters short; they provide a brief overview of paired teachers' lives and work along with a taste of their teaching. Collectively, the chapters provide a smorgasbord of appetizing morsels to sample and savor. Taken together as well—and to shift the metaphor—the chapters invite you on an educational journey through the centuries and across disciplines and cultures.
Whether you are sampling a self-selected set of chapters, reading a pre-selected series of chapters, or planning on reading the entire work, I hope We Are All Teachers Now brings you pleasure along with instruction, enjoyment with information, and occasional inspiration as well.
We begin our journey with Galileo Galilei and Isaac Newton.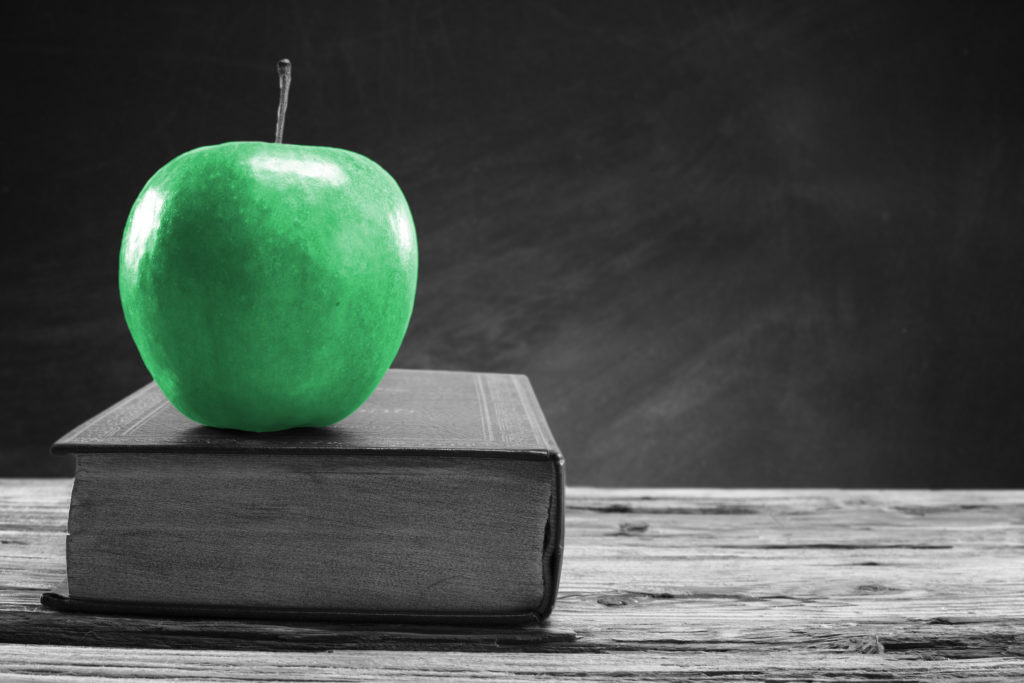 My current writing projects are linked below: (1) a book on reading literature (Improvisations); (2) two books on getting smarter (fast and across the board); (3) a pair of memoirs about my teaching life (50 years+) and my life with music (even more years!). Also included is information about my biggest work-in-progress: an encyclopedic summa pedagogica, with the current title: We Are All Teachers Now—Learning with the World's Great Teachers (152 chapters—and counting—each chapter a dozen double-spaced pages, with most chapters devoted to a pair of great teachers past and present).
For each of these works in the making, I have provided a table of contents and preface. A couple of them also include a sample chapter. An additional book I have in the works is Poems to Live By, for which I've included about a third of what I've written so far—also with a brief TOC and prefatory note.
We Are All Teachers Now
Learning With the World's Great Teachers
(Traditional)
We Are All Teachers Now
Learning With the World's Great Teachers
(Innovators)
Simply Smart I
How to Get Smarter Fast
Simply Smart II
How to Get Smarter Across the Board
Improvisations on Teaching Literature
The Teaching Life: Why Teaching Matters
Living with Music: A Glorious Journey
Robert DiYanni
Robert DiYanni is a professor of humanities at New York University, having served as an  instructional consultant at the NYU Center for the Advancement of Teaching and Center for Faculty Advancement. For these centers he conducted workshops and seminars on all aspects of pedagogy, consulted with faculty about teaching concerns, visited and observed classes, and provided a wide range of pedagogical consultative services. Professor DiYanni serves on the faculties of the School of Professional Studies and the Stern School of Business at NYU. He earned his undergraduate degree in English from Rutgers University, attended a Master of Arts in Teaching program at Johns Hopkins University, and received a Ph.D. in English Language and Literature from the City University of New York Graduate Center.
In addition to his work at NYU, Dr. DiYanni has taught at City University of New York, at Pace University, and as a Visiting Professor at Tsing Hua University in Taiwan and at Harvard University. As a high school teacher for four years and a college professor for more than four decades, Professor DiYanni has taught students from eighth grade through doctoral candidates. Most of his teaching, however, has been with college and university undergraduates. His numerous workshops, offered in more than twenty countries, have been attended by secondary school teachers and administrators, as well as by undergraduate college and university faculty and administrators.
Dr. DiYanni has written and edited numerous textbooks, among them, Literature: An Introduction; The Scribner Handbook for Writers (with Pat C. Hoy II); Arts and Culture: An Introduction to the Humanities, (with Janetta Rebold Benton), the basis for a series of lectures given at the Metropolitan Museum of Art; and Modern American Poets: Their Voices and Visions, which served as a companion text for the PBS television series Voices and Vision, which aired in the late 1980s.
You may also want to read these…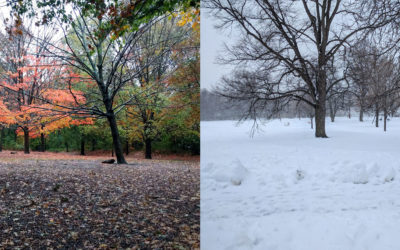 Comparison is one of the best ways of teaching anything; it is especially useful for reading and teaching…
read more