My current writing projects are linked below: (1) a book on reading literature (Improvisations); (2) two books on getting smarter (fast and across the board); (3) a pair of memoirs about my teaching life (50 years+) and my life with music (even more years!). Also included is information about my biggest work-in-progress: an encyclopedic summa pedagogica, with the current title: Provocative Pairs—Learning with the World's Masters (152 chapters—and counting—each chapter a dozen double-spaced pages, with most chapters devoted to a pair of great masters past and present).
For each of these works in the making, I have provided a table of contents and preface. A couple of them also include a sample chapter. An additional book I have in the works is Poems to Live By, for which I've included about a third of what I've written so far—also with a brief TOC and prefatory note.
Provocative Pairs—Learning with the Masters
Volume I:
Major Influencers Past and Present
Provocative Pairs—Learning with the Masters
Volume II:
Humanities, Sciences, and More
Simply Smart One
How to Get Smarter Fast
Simply Smart Two
How to Get Smarter Across the Board
Improvisations on Reading Literature
The Teaching Life: Why Teaching Matters
Living with Music: A Glorious Journey
Robert DiYanni
Robert DiYanni is a professor of humanities at New York University, having served as an  instructional consultant at the NYU Center for the Advancement of Teaching and Center for Faculty Advancement. For these centers he conducted workshops and seminars on all aspects of pedagogy, consulted with faculty about teaching concerns, visited and observed classes, and provided a wide range of pedagogical consultative services. Professor DiYanni serves on the faculties of the School of Professional Studies and the Stern School of Business at NYU. He earned his undergraduate degree in English from Rutgers University, attended a Master of Arts in Teaching program at Johns Hopkins University, and received a Ph.D. in English Language and Literature from the City University of New York Graduate Center.  
In addition to his work at NYU, Dr. DiYanni has taught at City University of New York, at Pace University, and as a Visiting Professor at Tsing Hua University in Taiwan and at Harvard University. As a high school teacher for four years and a college professor for more than four decades, Professor DiYanni has taught students from eighth grade through doctoral candidates. Most of his teaching, however, has been with college and university undergraduates. His numerous workshops, offered in more than twenty countries, have been attended by secondary school teachers and administrators, as well as by undergraduate college and university faculty and administrators.
Dr. DiYanni has written and edited numerous textbooks, among them, Literature: An Introduction; The Scribner Handbook for Writers (with Pat C. Hoy II); Arts and Culture: An Introduction to the Humanities, (with Janetta Rebold Benton), the basis for a series of lectures given at the Metropolitan Museum of Art; and Modern American Poets: Their Voices and Visions, which served as a companion text for the PBS television series Voices and Vision, which aired in the late 1980s.
You may also want to read these…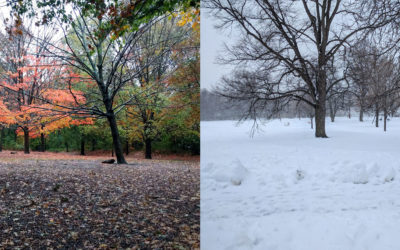 Comparison is one of the best ways of teaching anything; it is especially useful for reading and teaching…
read more